Chargement en cours...
100% Secure Booking, Best Rates Guaranteed, Instant Confirmation




Your Comfort, Our Services
A must !!!
At the tip of the Ile de Re, St. Clement of Whales, the warmth of traditional hospitality in the heart of a home in the quiet, peaceful atmosphere with contemporary claw ...
Their parents and their big -Parents, Chantal and Geraldine inherited the sense of hospitality and taste of things well done. Until jams "house" and gourmet snacks enjoyed in the living room where the garden is a show.
Inside, for ever new spaces, decoration dedicated to the noble materials: tiles, wood, coarse linen ...
For your wellbeing, our establishment has been harmonized in bio energy (harmonization of electricity and Wi-Fi system, boosting the water ...)
St Clement is a privileged place: the most beautiful beach of the Island and near the nature reserve of salt marshes that runs through a rich network of bike paths.
The hotel has a Spa where Geraldine and Julia invite you to take time to listen to your body, to find new energy.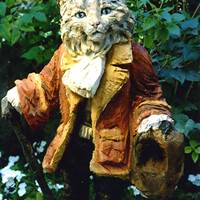 Chantal Massé, Gérante
Availability
Available
Not available
Unauthorized arrival
Options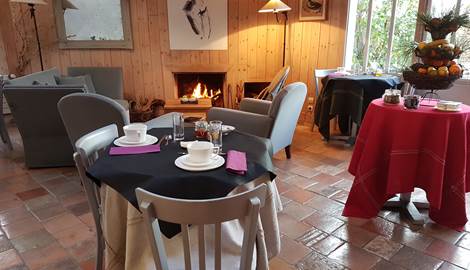 Breakfast
from 13€
From 8:15 to 10:30 am, breakfast is served either in the dining room or the garden in summer.
With its varied buffet you will find: hot drinks (tea, coffee, chocolate), fresh fruit, ham, eggs, cheese, our homemade jams ...
For intolérences gluten, thank you to the contact we also have something for you.
Possibility to have room in the form of traditional breakfast.
Spa Garden
from 58€
Taking time to relax, to find new energy ...
Based on Chinese philosophy, colors, symbols, essential oils, Geraldine and Julia have favored you especially soothing and enveloping care.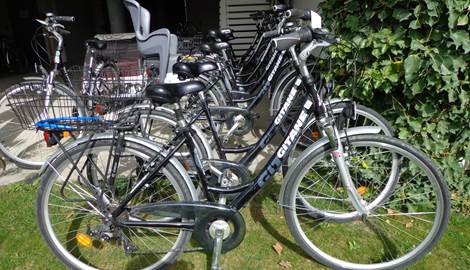 Bike
from 13.95€
The hotel has a bike rental.
We can offer you at any time of the standard Dutch bike said.
If you want to rent a tandem or electric bike, thank you to inform us 24 hours before your arrival to book with our partner.
Reservations our partner also offers various activities such as: From Fat Bike in the dunes, Stand Up Paddle, a microlight flying, etc ...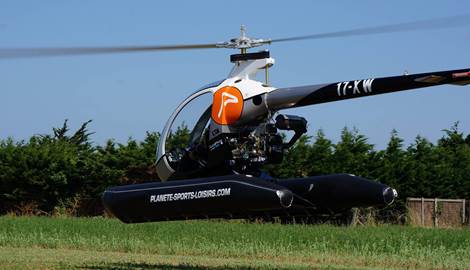 Output Ulm
from 0€
After developing the first two-seater electric ULM in the world, Michaël developed an extra-quiet two-seater paramotor in 2014.
This device, developed especially for the respect of the environment and the local residents, is the only device allowed to take off from the island of Ré. We have a private microlight base approved to let you discover the island of Ré from the sky.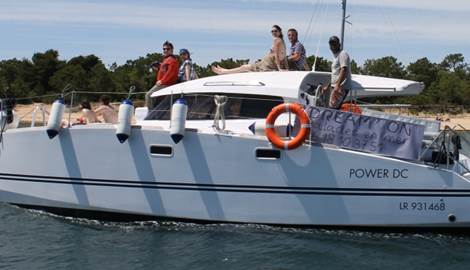 Boat Trips
from 35€
Embark on magnificent excursions at sea, along the coasts of Île de Ré, Île d'Aix, Fort Boyard ...
You will be welcomed by Benoit, skipper native of the Island.
A graduate captain, he shares with you his passion for the sea and his environment.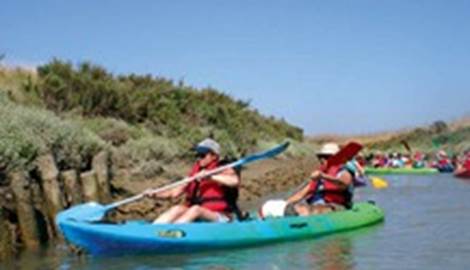 Canoe Booking: 0546290791
from 23€
Another look, change of scenery, calm and serenity guided tour of the peninsula on board a canoe for a breathtaking discovery of the secrets of our coasts.
Mandatory reservations at the tourist office of LOIX 05 46 29 07 91
Information from the guides: 06 95 08 50 86
Minors must be accompanied by adults.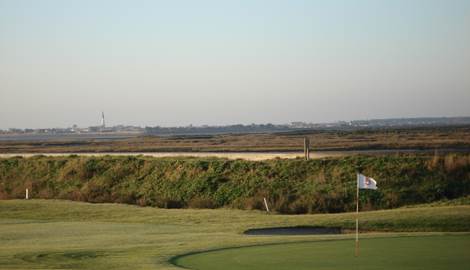 Golf Of Trousse-Chemise 05 46 29 69 37
from 0€
Golf of Trousse-Chemise
Located on the island of Ré, the Trousse-Chemise golf course offers a 9-hole course open all year round, a putting green, a bunker exit and exit area, a practice on marshes and a Pro-shop

Contact
Route of the Green Levee
17880 The Doors in D
Tel: 05 46 29 69 37
E-mail: golftroussechemise@orange.fr
Website: http://www.golftroussechemise.com
Our News
New Year's Eve meal Chez Rémi
SAINT SYLVESTER DINNER DECEMBER 31, 2018...
The Tox Cure
Hello, My name is Nathalie. I have always been...
At Rémi's
In love with Île de Ré, Rémi Massé has been back...